Air Emission Reductions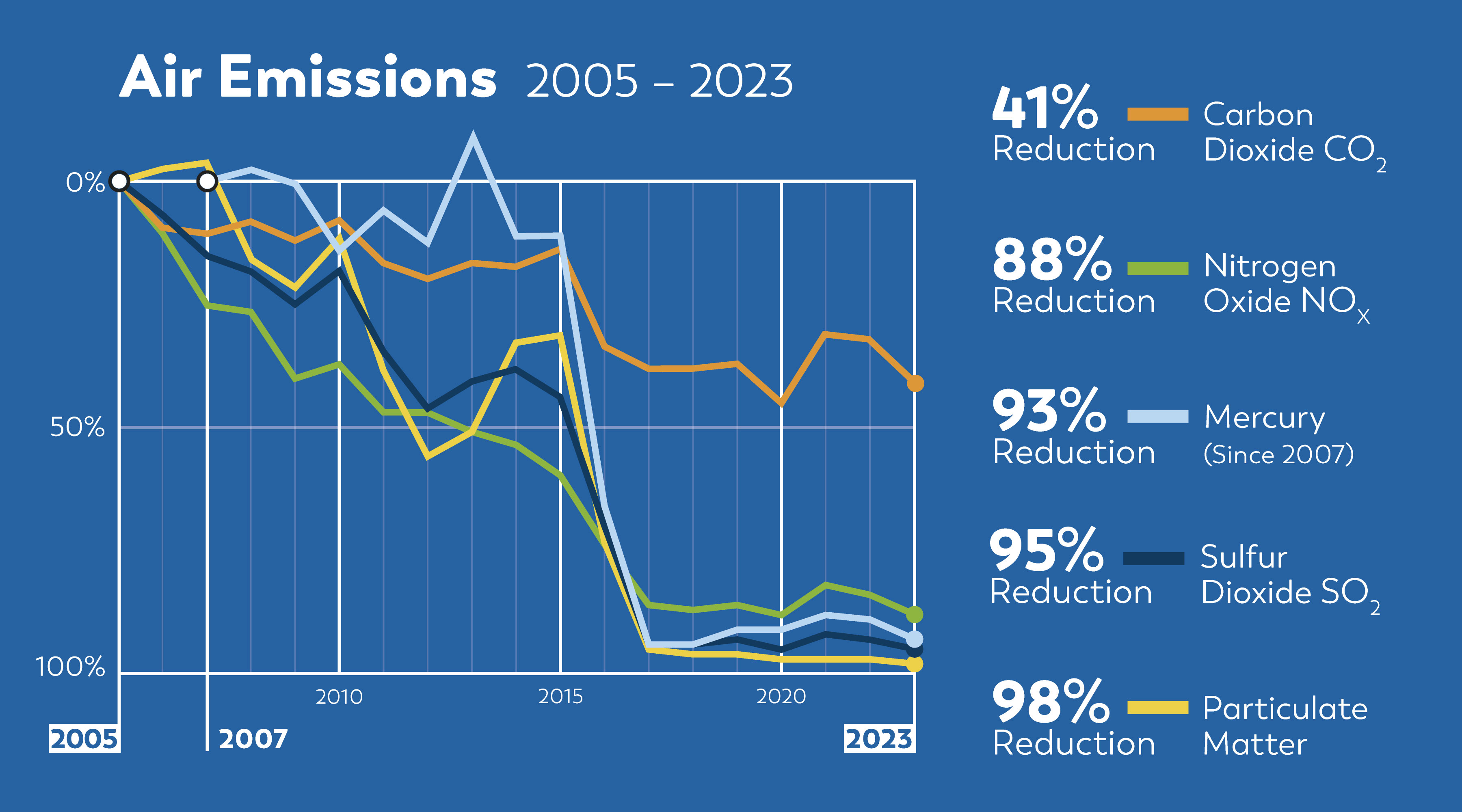 In 2019, our Integrated Resource Plan (IRP) – also known as our Clean Energy Plan, officially solidified our position as Michigan's leader in clean energy, placing us at the forefront of utilities nationwide. Our plan focuses on reducing carbon emissions from our owned electric generating fleet by over 90% by 2040.
In 2020, we announced a goal to achieve net zero carbon emissions by 2040. This is the next step in an industry-leading Clean Energy Plan that protects the planet for future generations. The new, net zero goal means we will eliminate the impact of carbon emissions created by the electricity we generate or purchase for our customers.